The Innovation center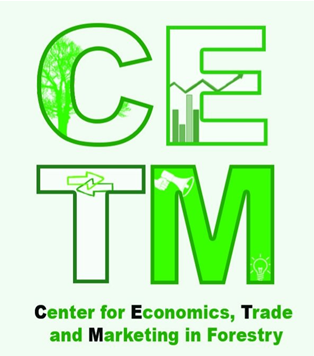 THE CENTER FOR ECONOMICS, TRADE AND MARKETING IN FORESTRY (CETM)
 The Innovation center for economics, trade and marketing in forestry (CETM) was established on 21st May 2014 at the Faculty of Forestry, University of Belgrade (Faculty Council decision no. 01-3884 / 1 of 21st May, 2014).

Head of the Center is Dr. Ljiljana Keča, full professor.
The center deals with current issues in the field of forestry in the context of multidisciplinary research. The Center brings together researchers from all departments, who deal with various aspects of economics, marketing and trade in forestry and related disciplines in forestry.
The reasons for the establishment of the Center are as follows:
The up-to-date character of multidisciplinary and applied research within the group of subjects of economics, trade and marketing in forestry;

The importance of linking both local and foreign scientists who investigate similar issues;

Social and economic development of underdeveloped parts of Serbia, and reforestation and employment of the population in this sector. The role of the Faculty of Forestry would be to educate future engineers who would, in addition to specialized subjects, be oriented towards research and innovation in the field: investment projects, market research, marketing of wood and other forest products, micro and macroeconomics in forestry, as well as practical issues of trade in timber and other forest products, both at home and abroad.
The market of forest products is many times larger in volume than the present market, which requires new employment. It provides sufficient funds for research, development and education, and therefore the existence of CETM is important for the development of the forestry profession.
In addition to scientific research, education in the field of economics, marketing and trade in forestry, the Center is supposed to bring together colleagues from abroad dealing with similar issues, which has multiple significance, especially in the education of young colleagues, forestry engineers and the development of innovations in the forestry sector.