A word from the students and teaching assistants
Studies of Forestry gave me an opportunity to learn about the importance of nature and the natural beauty of our country and other countries. Forestry transcends our cultural and national boundaries and opens up the opportunities for professional cooperation and socializing with colleagues from around the world to the students of our department. Theoretical knowledge and practical experience, but also companionship, cooperation with domestic and foreign institutions and high-quality postgraduate professional training – is what you get at the Department of Forestry. – Dr. Vukan Lavadinović- teaching assistant at the University of Belgrade Faculty of Forestry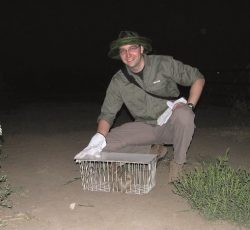 My example may motivate you, because I merged economics and forestry and made a good choice, which encouraged me to go forward. I first obtained a university degree in economics, and then enrolled in master studies in the field of forest policy and economics at the Faculty of Forestry. By becoming part of the international master program I had the opportunity to study and work with the most famous teachers in the region and the world. Today, I work at the Department of Forests of the Ministry of Agriculture, Forestry and Water Management, but still want to improve. So I became a student once again, this time in doctoral studies of forest economics and organization. MSc Maja Srndović, executive director for strategic planning in PE "Srbijašume"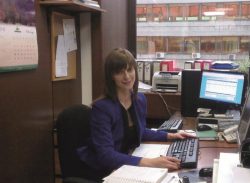 Forestry studies allowed me to perceive nature from different perspectives and aspects – from botany to modern information technologies. For me this is a perfect combination of nature and technology and the right choice. – MSc Đorđe Filipović.

The Faculty of Forestry opens up a new perspective of the field of forestry and environmental protection, hanging out surrounded by nature and with nature, knowledge passed on by top experts in natural disciplines and business opportunities. If you love nature, this is the right choice. – Marko Marković, PhD student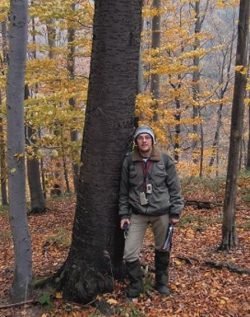 I love nature, and I became interested in forestry at an early age. These studies have allowed me to travel, work on research projects, and carry out field work on the most beautiful mountains in the country and the region. New knowledge and valuable experience was enabled to me in the collaboration with renowned experts and professors from home and abroad, and I am happy to be able to pass that on to younger generations. –MSc Dragan Borota, teaching assistant

When you equally love nature and modern techniques and technologies, it is not difficult to choose a faculty. At the Department of Forestry of the Faculty of Forestry, these two areas are closely related. If you love both nature and technics, being both in the forest and an office and good hunting and gatherings, then the Department of Forestry is the right choice. – MSc Dušan Stojnić, teaching assistant

Since my father graduated from the Faculty of Forestry, love of wood, as an important part of nature and production runs in our family.  I was attracted to the "biological" side of the story, so I chose the Forestry Department which I also recommend to young people, because it offers teaching of a wide range of skills that can be applied in various fields, from economy to energetics. Keep in mind that  renewable energy is an area that is increasingly gaining importance. – Mladen Sretenović, Kronošpan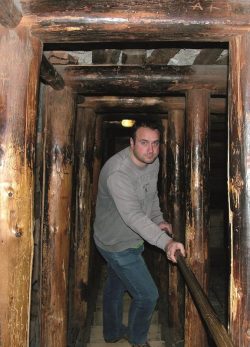 For me the Faculty of Forestry was a great choice because of my love of nature, but also because of the teaching and research programs, expert lecturers, connection of theoretical and practical training and keeping up with all European trends. This is a Faculty that became a member of the family of renowned European faculties. – MSc Dragan Jankov
My professional interests are a mixture of economics and forestry, so upon completion of undergraduate studies at the Faculty of Economics and master studies at the faculty of Forestry I enrolled in doctoral studies. Through a symbiosis of these two scientific disciplines in doctoral studies, and active engagement in scientific research activities I wish to contribute to particular research results relevant for the chair of economics and organization of forestry as well as my personal satisfaction. The sphere of my interests are the subject area related to the econometric and statistical modeling in forestry, forestry economics, trade and marketing of forest products, as well as general analytics of microeconomic perspective in forestry entrepreneurship. In addition to acquiring additional theoretical and practical knowledge in the field of forestry, doctoral studies have allowed me to contribute to the development and advancement of the profession through my own engagement. – MSc Milica Marčeta, a PhD student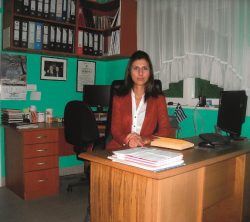 In December 2010 at the celebration of 90 years of our faculty, the Faculty of Forestry enabled me as one of the four best students in my generation to be employed in the PE "Srbijašume". It is the best indicator of the excellent cooperation that the Faculty has with this company or other companies, and evidence that students of forestry can express their knowledge and skills as early as in undergraduate studies. The Diploma of Forestry enabled me to deal with a variety of jobs in this field: I participated in the plan of timber production, carried out comparisons of company parts and performance analysis giving instructions for operational execution of certain tasks on the use of forests and the like. Over time, the range of activities expanded, and now I work in the field of hunting and fishing, where I participate in numerous research and development projects. I am very pleased that in addition to the office, I spend a lot of time in the field, which makes my job more interesting and dynamic. – Dr. Predrag Glavonjić, PE "Srbijašume"

Forestry is the right choice for me, because it allows permanent contact with nature and constant improvement. Top professors, theory and practice, the possibility of continuing the education abroad is what made me study forestry. I enrolled the FOPER Master Program, and since 2011 I am a junior researcher at the European Institute of Forestry (EFI) in Finland. – MSc Vladimir Nikolić, FOPER master engineer, European Forest Institute (EFI) and Institute for Nature Conservation of Serbia.
Since childhood I have had the sense of connection with nature, and in forestry studies I gained new knowledge, friends, the opportunity to go on study tours and do field practice, memorable experiences and business opportunities. I was the best student in my generation. I was employed by PE "Srbijašume" and got a master's degree and now I am a PhD student at the Faculty of Forestry. My choice of faculty was right – make it yours! – MSc Vladimir Vasić, PhD student, PE "Srbijašume"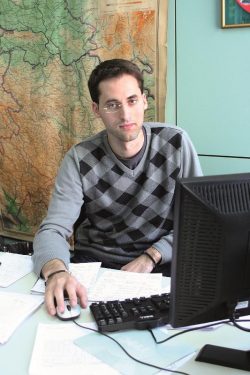 Hunting and love of nature were my reasons to enroll in the Department of Forestry. The studies have opened up a whole new world of knowledge to me and an insight into new opportunities. Forestry is a complex discipline that gives many opportunities – to meet people and experience the world, but also to work in a wide range of companies, including the ever more prominent companies dealing with ecological fuels. New trends largely rely on forestry, which makes it even more attractive. – Dr. Ivan Milenković, Institute of Forestry, Belgrade
I have always loved nature and forests, but forestry studies enabled an unexpected, big and beautiful adventure beyond all expectations. The master program and subsequent work enabled me international experience and success. Multidisciplinary approach offered by the Department of Forestry, enables students to understand the complexity and importance of the environment. Danko Aleksić, MSc Forestry, doctoral student of political science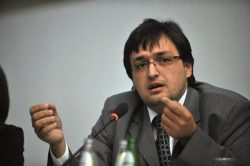 Nature and forests have always occupied an important place in my life, so my choice of the Faculty of Forestry was natural. Spending time in nature that is part of professional practice is one of the segments which distinguishes our faculty from others. Our lecturers are top experts, which contributes to the ranking of the Faculty of Forestry among the best faculties in this field in Europe. – Grad. Eng. Milan Stanić
Bearing in mind my love of science, and particularly applied science, the Faculty of Forestry was the logical choice. In addition to knowledge, studies have enabled me a lot of practical and field experience that meant a lot to me both in further development and later on in my job especially in the field of nature protection. The faculty gave me a good base for the application of acquired knowledge in the field of forest management of protected areas and post-graduate studies at the University of Klagenfurt. Today, I successfully implement all that in the economy by working in PE "Vojvodinašume" where I work as an independent officer for protected areas and the environment. MSc Ivana Vasic, PE "Vojvodinašume"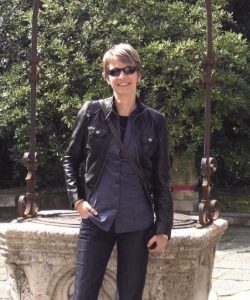 Students of the Faculty of Forestry have the opportunity to participate in various sports activities and competitions.
(sportske_aktivnosti.jpg)