Greeting from the President of the Department Council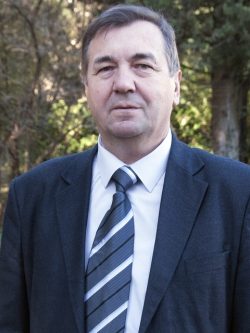 Dear colleagues,
Dear future students,
forest engineers have been educated at the University of Belgrade Faculty of Forestry for more than 95 years. The Faculty of Forestry in Belgrade is the only higher education and research institution in the field of forestry in the Republic of Serbia and the oldest forestry faculty in  former Yugoslavia. The study program at the Department of Forestry is aligned with contemporary needs of the society and complementary to the study programs of Faculties of Forestry in the region and across Europe. At the Department of Forestry, there are compulsory and elective subjects divided into 8 chairs, which indicates the multidisciplinary and comprehensive nature of the curriculum. Elective subjects give students the opportunity to focus on one of the narrow scientific fields, namely: forest ecology, protection and improvement of the environment, seed science, seedlings and reforestation, silviculture, forest management planning, forest utilization and wildlife management with the protection of hunting fauna, economics and organization of forestry and forest protection. The lessons (lectures and exercises) are carried out at the Faculty classrooms, as field work and school practice. Field work and school practice take place at the educational bases of the Faculty of Forestry ( "Goč" and "Majdanpečka domena") and  in the Arboretum of the Faculty of Forestry, in forests and hunting areas managed by "Srbijašume" and "Vojvodinašume", national parks, etc. During the studies, students have the opportunity to participate in international exchanges since the Faculty of Forestry signed several bilateral cooperation agreements with universities from Europe and the Russian Federation in the past few years. Students and staff at the Faculty of Forestry and their activities contribute to a better and more humane society and their actions reflect their commitment to the protection of nature and the environment. The faculty has conducted 35 ecological camps, and participates in the activities of the Serbian Nature Conservation Movement, and activities of reforestation and spatial  planning. Students of the Faculty of Forestry have the opportunity to participate in various sports activities and competitions as members of the Mountaineering Association "Omorika" and the hunting association "Mirko Lavadinović". In that way, they can make friends, socialize, travel and learn about the beautiful parts of our country. For those young people who love nature the Faculty of Forestry is the place where they can get a comprehensive knowledge of forest ecosystems, nature protection and improvement of the environment. The knowledge that students acquire at the The Faculty of Forestry through theoretical and practical classes and extracurricular activities allows them to become graduate forestry engineers trained for a wide range of employment opportunities.
Dr. Rade Cvjetićanin, full professor