For future students
Greeting words from the Chairman of the Department Council
Dear colleagues,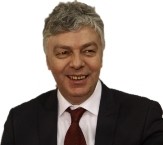 Respectable future students,

The issue of the choice of  study program that you are now facing is very important because it largely determines your future. We are aware that there is a large number of offers, but we are sure that the new study program of the Department of technologies, management
and design of furniture and wood products (TMP) deserves your attention.  We have fully adapted the concept of teaching to modern needs. You and your needs interests, ambitions and wish to prove yourselves
are the center of our attention. We have recognized the need of students to already during the study acquire practical experience in addition to theoretical knowledge, and we have significantly increased the share of professional practice in our program.
That is why we have introduced a new concept of teaching, popularly called the "12 + 3 concept ". With the acquisition of cutting-edge
knowledge, you will gain skills in technologies, management, design and engineering of furniture and wood products, and your specific interests can  be met by a large  number of existing courses within different educational streams.

The TMP department is also known for giving its students the opportunity to participate in numerous fairs and other events in the country and abroad (Belgrade, Milan, Paris, Cologne). In addition, you will have the possibility of one-semester visits to universities in Italy with
whom we have agreements on cooperation and strategic partnership. All that enables young people to express their talent and sense of  business and art.

Numerous awards and success that have been achieved by our students are a great pleasure and motivation for us to invest in each  new generation.

It is important to know that in Serbia there are no unemployed graduate engineers from our department. We work with a large number  of over 4000 companies in the wood and furniture industry in Serbia, so that contacts are made already during the study.

The beauty and value of wood as a natural material is being increasingly more appreciated by the entire modern world.
This means that studies in the TMP department provide a secure job, good earning, sucessful career and satisfaction of personal  and professional ambitions.

With a desire that you soon become part of our successful team, we warmly welcome you and wish you a lot of success in your studies.

Prof. Dr. Branko Glavonjić
Chairman of the TMP Department Council